MARK

+ MEGAN WOLZ-
OUR FITNESS EXPERTS
At

ELITE FITNESS + GYM

, you can engage in a range of fitness classes: STRENGTH, CIRCUIT, TOTAL BODY, CYCLE, and CORE. Whether you are new to working out or at an advanced level of fitness, you will be able to participate and see plenty of benefits.
One of the most effective ways to get fitness results is to work with a Personal Trainer. Our Certified Personal Trainers provide individualized programs that give you a plan. We want you to have confidence in what you're doing and know the reason

behind

it. We can't stress the importance of having a plan enough. We want you to succeed!
Mark has a background in professional bodybuilding. He won Mr. San Diego and Mr. Southern California. His life has revolved around personal training and owning gyms. He has a wealth of knowledge about fitness and teaching young to old how to work out effectively. Megan is passionate about teaching Strength Training. She wants to give everyone the tools to feel comfortable with using every machine and free weight in the gym.
WE OFFER:
CARDIO- Treadmills, Arc Trainers, Ellipticals, Stairmasters,

Jacob's

Ladder, etc.
STRENGTH MACHINES. GROUP CLASSES.
LARGE FREE WEIGHT AREA. TRX, TIRES, TURF.
STRETCHING +
CORE AREA. PERSONAL TRAINING.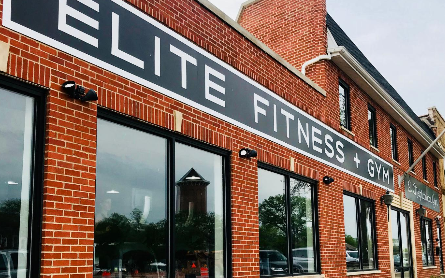 Dumbbells, curl bars, benches, kettlebells to plate-loaded Hammer Strength, squat racks,

deadlift platform, plenty of

cable and strength machines, etc.