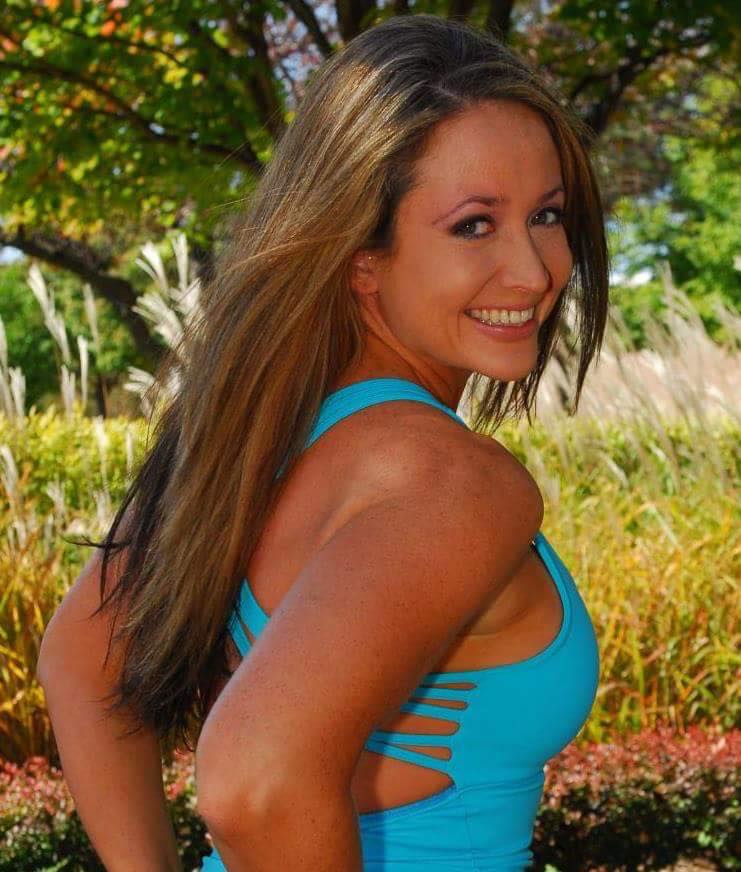 Christie
is certified as a PT with NASM and ACE. She has over 15 years experience as a full-time trainer. She has been a certified Golf Biomechanic for 13 years and can help you improve your game through fitness and flexibility. Other specialty certifications include: weight loss, fitness nutrition and sports perfomance. She is experienced in Whole 30 and Paleo Nutrition. She loves running and training all level runners and youth athletes. Christie has over 8 years experience in MMA. She teaches HIIT cycle, traditional cycle, and strength classes at Elite.
Stephan is an ACE Certified Personal Trainer + Orthopedic Exercise Specialist. He has been a trainer for over 10 years. He is constantly learning, holding certificates for Functional Movement Screen L1, Fascial Stretch Therapist L1, Movement and Mobility Specialist and a Mobility WOD Coach. He focuses on getting you mobile, stronger, and moving well- so you'll be better in everything you do with your body!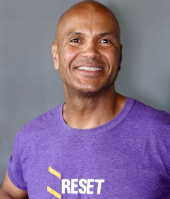 Byron
-- Total Body Conditioning
Byron is a group exercise instructor and a M.A.T. (Muscle Activation Specialist). A M.A.T. Specialist understands the stresses to your body are more than just a workout. Call Byron if you are feeling aches in joints, back, knee, neck and feet. He will take you where your body wouldn't go before!
Moniqu
e
has been a Personal Trainer for over 17 years. Monique has worked with Triathletes, Marathon runners, as well as with weight/fat loss, and strength + conditioning. She is experienced in Boxing, TRX, Kettlebell training, and working with Senior Citizens. She is a member of ISSA, ACE, and NASM.
John
specializes in strength training/conditioning, sport specific training, weight/fat loss, supplementation, n
utrition, kettlebell and functional training. With 18 years of experience, he is a member of A.C.E. and the NASM as a Certified Personal Trainer. He is a passionate Brazilian Ju-Jitsu blackbelt, instructor and competitor. John won Gold at the 2013 IBJJ Chicago Winter Open. "I love the challenge and variety of working with clients from athletics, hard-working adults to kids and beginners. My goal more than anything is to help my clients achieve or surpass the goals they set for themselves."
Wes
has been a Certified Personal Trainer for 17 years. He lives and breathes health and fitness. With a Bachelor of Science from ISU and a Coaching Minor, he's intrinsically motivated by seeing his clients reach their personal goals, overcome life fears, and improve their quality of life. His PT Cerifications: NASM, PTA Global + NSCF. His areas of expertise are: fat loss, muscle imbalances, trigger points, sports specific training, overall fitness and toning, taking

clients

out of everyday pain and private volleyball lessons. He has played/coached volleyball for over 22 years.
Meghan
is an NASM Certified Personal Trainer and level 3 USA Cycling coach. She has over 12 years experience teaching spin classes, weight-lifting, and group exercise. Meghan is an experienced runner, ultrarunner, and triathlete competing, winning and placing in 5ks, 10ks, half-marathons, marathons, ultra distances, and triathlons. She also holds multiple state Powerlifting records. Meghan is also a USA Track and Field coach and a RRCA (Road Runners of America) certified distance coach. She is passionate about helping others.
805 BURLINGTON AVENUE
WESTERN SPRINGS IL 60558
708.246.4521
ELITEFITNESSTRAINING@COMCAST.NET
Andrea
has a diverse athetic bakground: D1 soccer player, marathoner, triathlete, professinal bodybuilder. NASM + Health Coach Certified, Andrea can get you reaching your goals through exercise and proper nutrition guidance. Andrea takes special care in avoiding injury by developing a strong foundation with core, hips and proper mobility. She specializes in corrective exercise, core strength + rehab, pain management, postural correction, weight loss, weight training, muscle building and circuit training.